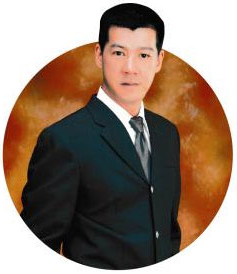 THE JOURNEY OF
DATO'SRI GOH CHOON KIM
This is the simple. straightforward philosophy
long held by Dato' Sri Goh Choon Kim, the
inspiration behind the creation of Vangohh
Eminent.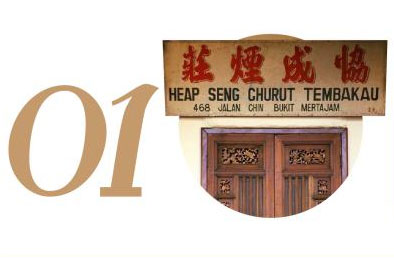 BACKGROUND INTRODUCTION
Back in 1942 in Bukit Mertajam, Penang, a local company, Heap Seng Tobacco was established to manufacture and distribute cheroot. Its business expanded and soon it became one of the biggest tobacco product supplier in Malaysia (known as Malaya at that time).
In the 1980s. following his father's footstep, Dato' Sri Goh seized the opportunity and engaged himself in the tobacco business. Blessed with indefatigable energy, great foresight and strong business acumen. Dato' Sri Goh went to Holland in 1992 to purchase his first cheroot rolling machine . And the company boomed by leaps and bounds.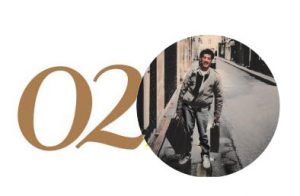 A NEW CHAPTER – TRANSFORMATION
Back home, Dato' Sri Goh already had a clear vison of his life's mission. Keen on establishing his business. Dato' Sri Goh innovated and turned to white cigarette manufacturing and distribution in 1994 and the company transformed from Heap Seng Tobacco to Global Tobacco Manufacturing in year 2009. Like most other businessmen, Dato' Sri Goh spent his leisure moment by playing golf. There came a moment as he stood by the green and sudden inspiration striked him he visualized transforming a big piece of land into a cozy nest called "HOME"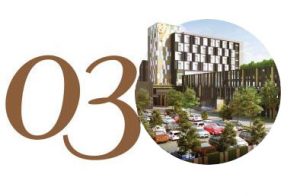 VISION & MISSION
Dato' Sri Goh started to venture in development industry in 2010. GTM Land & Property Sdn Bhd officially launched its maiden project "Tropicale Residency". It became the biggest Gated Free Hold project in Northern Region of Malaysia.
Dato' Sri Goh took over the whole operational business of BM Country Club in 2013 and had it refurbished a year later. Through business associates. Mr Jack Suen was introduced to Dato' Sri Goh During one of their conversations, Dato'Sri Goh suddenly said: " The land belongs to the future, that's the way it seems to me. We come and go, but the land is always here. And the people who love it and understand it are the people who own it.
I have a vision of building a place that leads the trend in luxury and quality lifestyle for the people on the mainland. This can hopefully result in the island and mainland complementing each other in luxurious living and leisure such that the whole plan will help to project Penang as a integrated and developed state . Armed with the idea and concept from Dato' Sri Goh. Mr Jack Suen ( current Managing Director of Vangohh Eminent ) was then transformed Vangohh Eminent  to become an exclusive club it is today. And by coincidence, the inspirational Vincent Van Gogh Jived and rhymed with the surname of Dato' Sri "Goh" and this resulted the creation of "Vangohh Eminent" .